I need your Thumbs!!!
Hey everybody,
Time once again to vote for Ashman. I'm calling on favors from you guys & gals to vote for my commercial for the Watchmen contest. Top people get their commercials in the movie. This would be amazing. I need your help gang.
So what do I need you to do is:
Go To:
youtube.com/user/watchmenmovie
1) Click on "Vote" next to the tab "Home"
-it is right above the talking head.
It will look like this:
2) In the Search column (below the playing image) type in my name:
asherglaser (all one word).
it will look like this: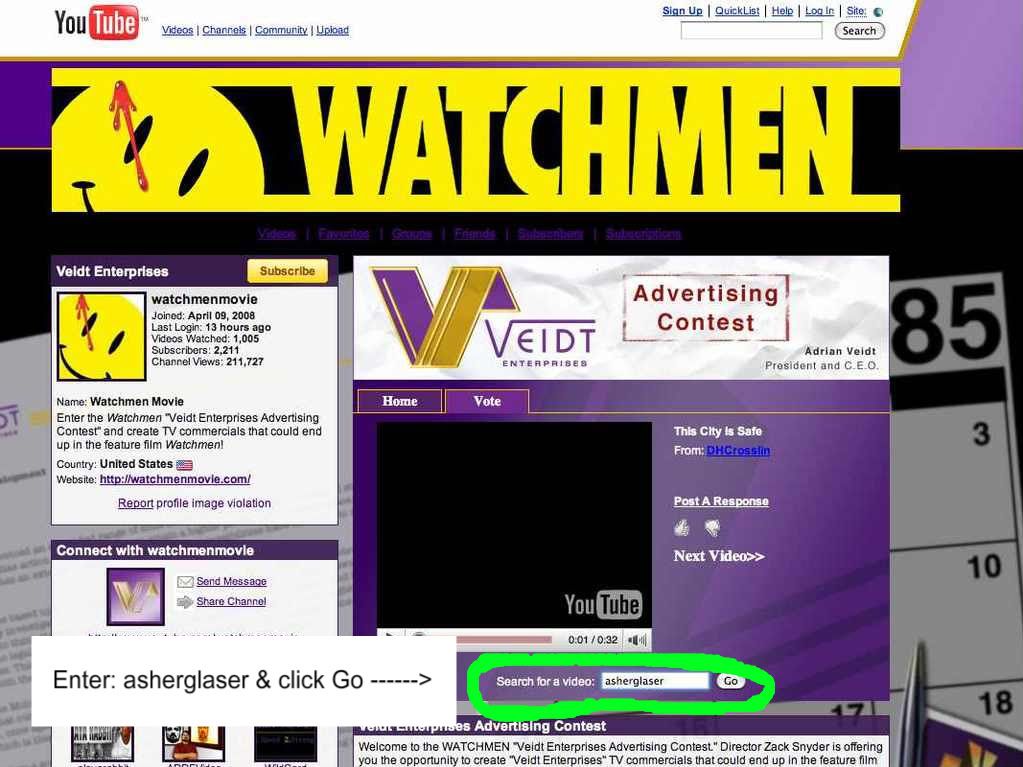 3) Click the result and it should take you to a vid that's titled:
Veidt Air (Watchmen Advertisement)
from: asherglaser
it will look like this:
You go ahead and give that puppy a good thumbs up. I need everyone's help and support. Pretty please with sugar and crack on top. Thank you all.
What is this "Watchmen" thing you ask? Why I'm so glad you asked me that question.
The
Watchmen
is a graphic novel (comic book) that is being made into a movie by the guy who directed
300
(
Zack Snyder
). The contest is to make a commercial for a set product that will be in the movie. I decided on the Airline.
Here is a link to that movie's website:
Watchmen
Thanks again for flying,
-Asher Glaser