The Ghost Writer film review
The Ghost is very much alive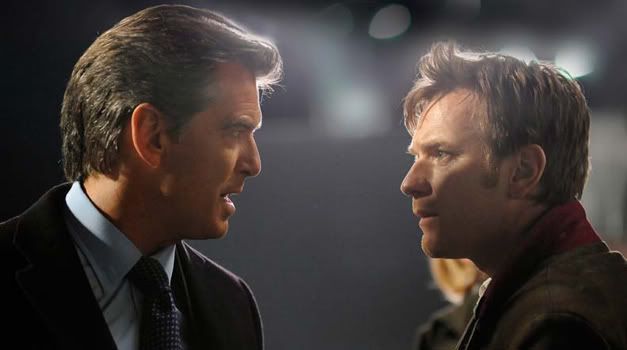 EXCELLENT. 21st Century Chinatown. Haven't seen a thriller this good in years. Go see, very
Hitchcockian
, very enjoyable.
Woody Allen
is kicking himself that his crappy
Cassandra's Dream
wasn't half as good with the same cast. The whole cast here is excellent with no weak links. I finally get to like
Pierce Brosnan
. Finally a coup for
Polanski
who is masterful here. This should be at the Oscars, not some of the drivel being spoon fed to us. Let's just hope it makes it. I love
John Anderson
's summary in the
Wall Street Journa
l (filling in for my favorite,
Joe Morgenstern
) "The Ghost Writer" is so rich you may feel you paid too little for your ticket when the whole thing meets its very Polanski-ish climax. Please don't tell anyone.
The trailer doesn't really do the film justice. When I saw it I thought there wasn't much to it, looked like another John Grisham movie but I'm glad I read some reviews. It's a shame because when I see a trailer that doesn't hook me, I assume the movie wont either. For the most part trailers are much better than the actual films these days. But here's an exception.
http://www.theghostwriter-movie.com/