Disney, NRA Fight Over Allowing Guns At Work
I found this article fun & interesting. Happy 4th!
Orlando Sentinel | Scott Powers and Jason Garcia | July 4, 2008 09:02 AM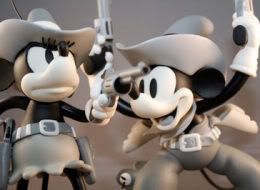 Walt Disney World employees won't be packing any heat in the company parking lots anytime soon.
The giant resort has declared that much of its sprawling property is exempt from a new state law that allows Floridians with concealed-weapons permits to keep firearms locked in their cars at work.
Disney, which has 60,000 employees and a long-standing policy against allowing guns on its land, cites an arcane -- and late-added -- loophole in the new law, which took effect Tuesday.

Read the whole story here.